eBay Inc.'s Japanese subsidiary, eBay Japan Co., Ltd., encourages Japanese companies, aiming to expand overseas sales channels and increase sales, through eBay since 2009, and provides eBay as a cross-border EC platform.
eBay's global expansion is very discreet. eBay's core business is in the more developed US and European markets, so for small and micro businesses and sellers who involved in retail trade, eBay's threshold is higher than other e-commerce businesses. According to eBay's data, the United States, the United Kingdom, and Australia are the three major markets for Japanese sellers.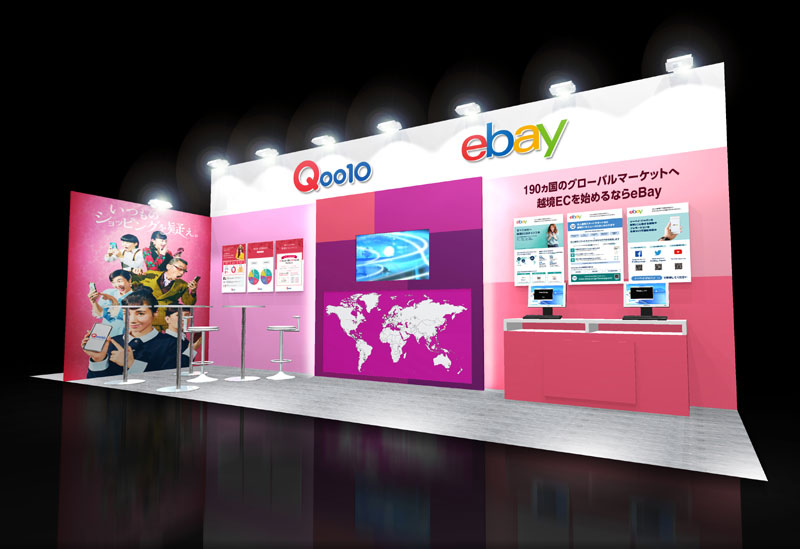 Sale Model
B2C (Business-to-Consumer) vertical sales. Mainly for individual consumers, and the core market is in the US and Europe.
Advantage
The entrance for starting a store is not high, and the method for opening a store is easy.
The ranking is comparatively fair and professional customer service support.
The new vendor can rely on the auction of products to expose.
Disadvantage
In the case of sales disputes, most of them are biased towards buyers, and the sellers suffer heavy losses.
English interface is not friendly; it is difficult to get started.
Although the store is free, the product listing is charged.
Strict seller standards, often encountered shop is blocked due to complaints.
The product review cycle is long.
There are restrictions on the number of products on the shelves. It can not be more than 10 at the beginning and the product can only be sold in the form of an auction or a price.
The Factors that Affecting Store Ranking
Seller performance, product quantity, and product price.
The first consideration for eBay's choice is that the product itself has regional advantages, such as the product target market in Europe and the United States. Compared with Amazon, it is relatively simple to operate and has little input. It is suitable for people with certain foreign trade sources. eBay's requirements for sellers are stricter than other online platforms, and there are certain requirements for product quality, but they also fight for price. That is, product quality must be decent as well as product price must be low.