Selling on eBay is a great way to earn money. You can easily sign up for an eBay account, you need an email address. Once your account is set up, you can buy, sell, and enjoy all the benefits of being an eBay member.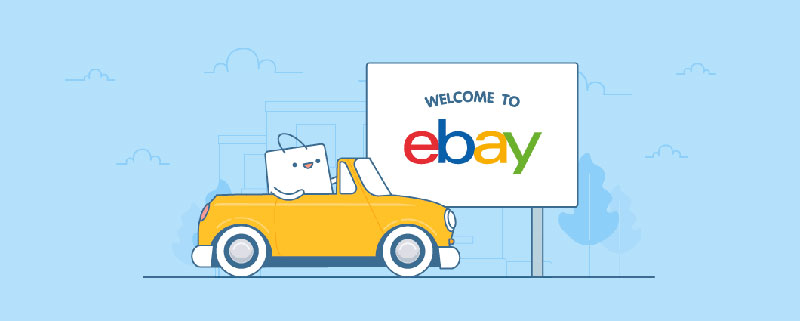 Signing up for an eBay account is quick and easy. Use the following link to get started.
https://reg.ebay.com/reg/PartialReg
It's unnecessary to have a very elaborate profile if you are just selling small items, but adding a picture and some information can help reassure buyers you are a legitimate seller.
For selling more expensive items, adding more information about yourself is more important, especially if you are a new seller.
Set up your payment method
Accepted payment methods vary by country. Sellers are required to accept PayPal or to have a merchant credit card account. Set up your PayPal account following the links from the eBay website, or visit www.PayPal.com.
Check eBay's accepted payment policies to find out what is allowed.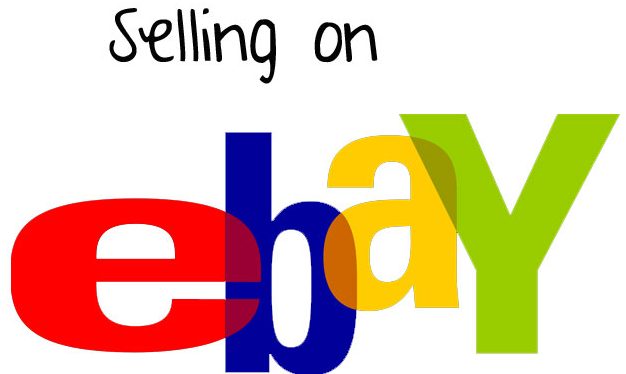 Creating a listing
Creating a listing is the first step in getting your item in front of buyers. You can use different tools and options to help make sure your listing ends in a sale. Listing on eBay
When listing your item, start by describing what you're selling. You can add photos, select the brand and physical details about the item, choose whether to use the auction or fixed-price format and set a price.
Finally, select which shipping options will be available to the buyer, a return policy, and how you want to receive payment.
eBay also recommends that you get to know rules for sellers, policies on prohibited and restricted items, and what's allowed and not allowed when listing and completing a sale.
Pricing your items
Listing your items at the right price will help them sell. Look for similar products on eBay to get an idea of what other sellers are charging.
If you're not sure how much you should charge, or aren't sure of your item's value, you can use eBay's search function to help you find similar listings and decide on a price.
You can also see how many items like yours have sold for in the past by checking out completed listings.
For knowing that, go to Advanced Search and enter keywords that describe your item and select Search.
Setting up and changing your payment method
When you create a seller account, you must add a payment method to pay for any eBay selling fees or charges. You can choose PayPal, direct debit, or credit card as your payment method.
eBay will email you a monthly invoice with details of all your seller fees—including fees for listings, sales, subscriptions, refunds made to buyers, and shipping label charges. With a payment method set up, you need not do anything: we'll automatically charge the invoiced amount by the due date.
Making a one-time payment'
You can make a one-time payment on your eBay seller account using PayPal, direct debit, credit card, check, or money order. Just be sure to make your payment at least 5 days before the due date. If you mail in a check or money order, it's best to send it 10 days before the due date to allow for delivery time.
Because you're required to have an automatic payment method of the file, be sure you aren't making a duplicate payment when you make a one-time payment for your fees.
Here's how to make a one-time payment:
Go to your Seller Account in My eBay.
Look for Payment methods for Seller Fees and select one-time payment.
Select your payment method and enter your payment details.
Setting up your shipping options
There are many ways to send items to your buyers. By offering over one delivery option, you'll be able to attract different buyers. Package your items neatly and securely. If items are fragile, improper packaging can cause broken items and unhappy customers! Conversely, excellent packaging can really improve a buyer's impression of the sale.
Getting paid for items you've sold
When a buyer purchases one of your items on eBay, how you get paid will depend on the payment methods you offer and which one the buyer chooses at checkout. However, sometimes eBay or PayPal needs to put a hold on your funds until your transaction is complete.
If PayPal payment holds
In some situations, PayPal may place a hold on your payment. Check your PayPal account to see if there's a PayPal hold. You can also contact PayPal for more information.
If eBay payment holds
If you're a new seller who hasn't established a selling record yet, eBay may put payments from your buyers on hold. You'll become an established seller when:
It's been over 90 days since your first successful sale.
You've had over 25 transactions and $250 in sales.
eBay may also place a payment on hold if we find any risk in the transaction, or if your buyer reports an issue, we may place a hold on your payment until the issue is resolved.
You can check the expected date when a payment will be by going to your Sold history in My eBay and selecting See payment status. You can also check in the Orders section of Seller Hub. You can Check payment holds.
Setting up your return policy
When you sell on eBay, you need to state if you accept returns, and if so, under what conditions. For example, you might assert who pays for return shipping or that you're willing to accept returns for a specific period after a sale. Whatever you decide your policy is, it needs to be clearly specified in your listings. Go to your Return preferences. You can also create your own advanced return rules.